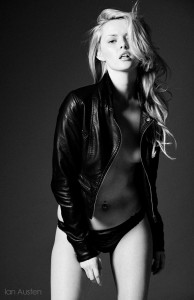 Hey everyone,
 Well yesterday I did my  slot day at arc studio's. It was such a brilliant day from start to finish.
I worked with some lovely and talented photographer's, I was very lucky indeed.
I woke up at 5.45am (yes i am mad lol) to prepare for the day. Curling my hair takes up most of my getting ready time lol, so if I do curly hair I get up a bit earlier so I'm not rushing. I  did my own make up at home before shoot, I do it simple and clean so later when I get to the studio I can add a little more and touch up, as this will only take a few minutes to do at studio.
Like most working models I carry a big travel case with me on shoots, this is usually packed the night before with all my stuff if I am being good

which yesterday I was pleased to say I was :).
I get the Blackpool North train from Liverpool to Preston, I get to the studio around 9.10am so I had around 50mins to prepare until my first slot with the photographer. I would recommend Models to get to the studio a little earlier as you aren't rushing and you can relax a bit before you start. I usually have a cuppa with Adrian who runs the studio, we have a chat and talk about the day a head, Cup of Tea is always a good start for me.
All the slots with the photographer's where brilliant, each photographer have their own style but where all equally great to work with. Each photographer made me feel comfortable and at ease all total gentlemen, Thank you guys.
I cant wait to see more of the images that were taken and I hope you like them too. The image to the side was taken yesterday by Ian Austen on the slot day, I'm very happy with it

xx.
I am now preparing for my workshop days with John Farrar, I am meeting him tomorrow night in Blackpool, where going to have fish and chips together, Lovely x x x
Lots of Love
Carla x x x