Well this week I had a little adventure travelling down South to Somerset to shoot with the Talented folk Stefano Brunesci and Madam Bink.  Stefano and Madam Bink contacted me a while back to see if I would like to work with them, and of course I was interested as their work is not only equally unique but very beautiful to look at and I think outstanding, so I was very flattered that they wanted me to go down and shoot with them.
To shoot with Stefano, I had to travel down to Bath in Somerset, it sounds a long way to go for work but I think it is an necessity in this industry to travel. I personally love travelling and seeing new parts of the country and meeting new people, at times it can get tiring but its not too bad at all really. It took me about 3hours on the train but I am use to it and I got to see some stunning views from the train window of the beautiful somerset countryside which was just lovely.
I was staying over at Stefano's house for the night too to save on travelling back late and also gave us all more shooting time, which was really cool and made things much easier.
Stefano and Madam Bink were just the nicest and hospitable people I have met, very welcoming and cool indeed, fed me, made me cups of tea and beans on toast (thanks Bink) and the shooting experience was nothing but pure pleasure and creativity at its beat for me, what more could I ask for :).
I do shoot a lot of nude in my work which I totally enjoy, as I am very comfortable with my body. I get the most enjoyment from shooting fashion nude which I did with Stefano, I love fashion nude as it is more about the attitude and style in the expressions and I can completely let me self go when shooting , put the music on loud and just go in to my own little world and hopefully some great shots will come out of it.
I shoot a lot of nude with Adrian Crook, which I love as I feel completely comfortable with Adrian and He always encourages me to express myself and not to be scared of letting myself go, as this is what the top models do like- Kate Moss and Lara Stone- they have that 'I don't give a f–k' attitude, which is very empowering and sexy, and ultamitally sells fashion, which definitely inspires myself.
Stefano and Bink were just amazing to work with and I think I have learnt a lot from them.
Bink was lovely to work with, as she is a working model herself, I think she as a great skill for encouraging and making the model feel comfortable and you can truly express yourself with Bink. She as a great style to her photography which has alot of emotion to it and I think she will go far as a photographer as well as a model.
As for Stefano, well he is the best of the best and I am very lucky to work with him and I hope to work with him again soon.
Stefano put this UN-retouched shot of me  up on facebook from the shoot as a sneak peek and I am very very pleased with it and it as had a great response so far :), thanks Stefano :).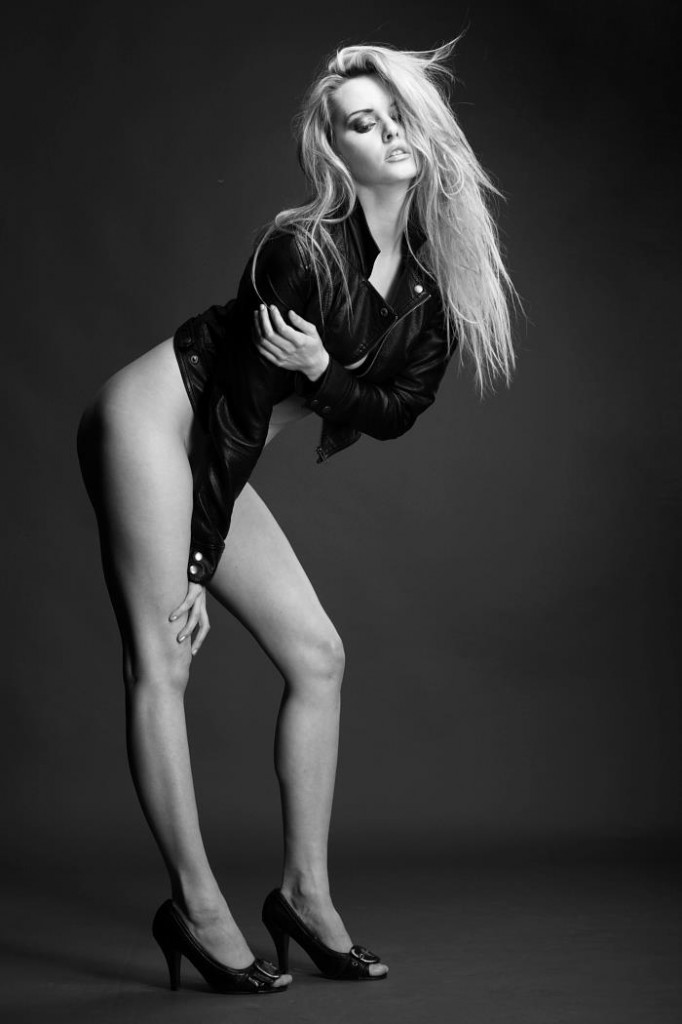 I would like to say thank you to Stefano and Bink for having me and shooting with me, I had a really lovely time.
Check out Madam Bink website http://madamebink.co.uk/ and her facebook page http://www.facebook.com/messages/100003962196629#!/pages/Madame-Bink/300367194841
Check out Stefano Bruesci website http://www.stefanobrunesci.com/ and facebook page http://www.facebook.com/stefanobrunesci.photography
lots of love
Carla xxx