Naked Ambition
When I started modelling I never intended to do nude, deciding to do nude work is a big step for a model, as you are revealing your whole body, completely out there for everyone to see and judge so I think you must be very confident within yourself, secure and happy to be nude.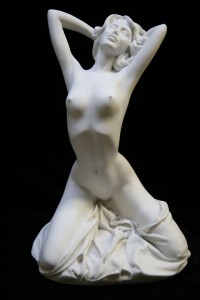 I get ask from people, 'what do your mum and dad think about you doing nude' and I simply say 'they are not bothered' lol. This does not mean they don't worry about me or care, but they let me live my life, how I want too.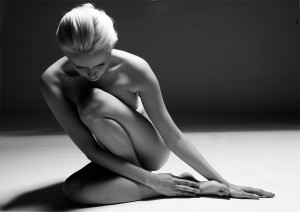 Image taken by Adrian May 2012
Of course they want to know I am happy and safe in what I do, as long as I am then they are cool with what I choose to do.  I think you have to live your life for yourself and not for other people, it's the only way I believe you be will be truly happy. I couldn't let anyone stop me from doing what I want to do, I suppose I am lucky I have a family that let me get on with my life and don't want to stop me from being myself, which is truly liberating and I feel really lucky to be able to do what I want without the people I love judging me for it.
I remember my first time nude on a shoot, it wasn't actually intended to be a full nude but after doing my first topless shot I just felt comfortable and inspired try a full nude and bearing in mind the concept for the shoot was an editorial fashion nude we stole from who else Kate Moss by Corrine Day (my favourite ever).
 What I love about the first time I did nude, it was my own choice and my own decision; I didn't do it for money or wanting to be seen as desirable women or because the photographer pushed me but because I wanted to do it for the art of the picture, I wanted to create a great fashion nude with character.
This image is raw, no make-up, actually not the most flattering for me but I felt it was brave and it worked really well and the images are some of my favourite to date.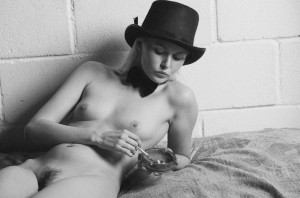 Image taken April 2012
Photographer my Husband Adrian Crook
I have gone on to develop my nude work, from editorial fashion nude to artistic nude (classy nude ;))
To me being nude for a shoot is just a part of the image, it is becoming that character you create for your work, it's all about acting really for me, if that means  you are nude then so be it.
The women's body is beautiful and the shapes, moves and lines we can create is the most wonderful thing, we should celebrate  the art we can achieve with it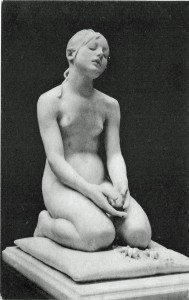 'Nishe' Ancient Greek Art
I am lucky enough to work with two of the best Fine Art Nude photographer's out there, Trevor and Faye Yerbury http://www.yerburystudio.com/ https://www.facebook.com/YerburyStudio?fref=ts.
Trevor and Faye are the best of the best, they make beautiful images and respect and look after their models, they are wonderful

We shot for NPhoto Magazine last month and the issue as just been released, lucky reader Andrew MacDonald won a teaching session with Trevor and Faye and I was the model booked for the shoot.
This issue is great as it gives some great advice in shooting art nude on location
and
helpful tips on looking after your model,
  rain check that robe lol ,I always forget mine.
 Full sized image are by Andrew MacDonald
I worked again with Trevor and Faye and lovely model RaphaellaWithLove on an art nude workshop last month at Pipewell Hall.
One of the delegates lovely Peter Binnie sent me some of his images from the day and how lovely they are too, All styling and Hair by Faye Yerbury.
hope you enjoy

Sunny Times with Crookie.
I am just going to end on some images me and my husband took during a day out to Blackpool last week. Like most people we tried to make most of the glorious sunshine .
The sun was so bright that Adrian didn't know if we had something good or not as he couldn't see on the screen, but the end result were a couple of cool shots that we are both happy with, not bad for  20 minute shoot in the sun.
Thank you for stopping by, enjoy the summer sun, if it's still out
Love Carla x x x