I am writing this post because I have been getting messages from photographers who ask me where I get my clothes from in certain images and shoots that I have done.
Some photographers think I always work with stylist and designers which I do for certain projects and Jobs but a lot of the time I do everything myself.
Style your shoots on the Cheap.
I have always loved a bargain, even from being a little girl, I loved going to car-boot sales with my dad looking for old treasures we could make into new ones.
There always satisfactions in buying something real cheap that you will go on to use and make great use out of.
When making the decision to go into full time modelling, I had to cut back from all my vices really, one was shopping.
 When I lived at my parents I didn't have much to pay out, I would give my mum and dad my keep at end of the month and then the rest of my money was for me. Great :), I could spend what I liked, Yay for being 19 and not having any responsibilities, those where the days.
 I use to spend so much money on clothes, I would think of noting in buying a £100 jacket from Topshop or the latest must have dress from Cricket in Liverpool.
If you can afford it great but most of us can't spend like there's no tomorrow, so in this game we improvise, we look around to see how we can make things work for us and are pockets.
When I started modelling I was really into the vintage vibe, I wanted to look like Brigitte Bardot and Veronica Lake; I would go rooting in charity shops to find suitable get-ups and accessories. Also because then I didn't have much money to spend, Charity shops were great for cutting cost.
If you are on a budget and you want to style your shoot, go and have a look around your local charity stores.
The amount of bargains I have bought from charity shops are unreal.
You can also have a look on the sales racks on the high-street stores such as Newlook, Topshop, Miss Selfridge, River Island. Now and then you come across some great bargains you can use.
All those cheap pop shops that come up now and again, great for styling and picking up bits and bobs you can take along in your case, don't be afraid to go in, you make think they are all tacky crap but it is how you use them that matters.
 A lot of my most popular images are styled by myself and are done very cheaply.
Eye Wear image- New look Jacket from a charity shop £7.00-
Hair and make-up myself.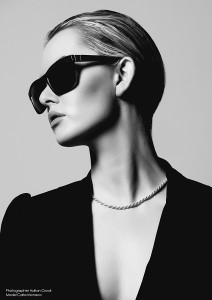 Subway Image-
Jacket £8.00 from charity shop, trousers £7.00 from Asda.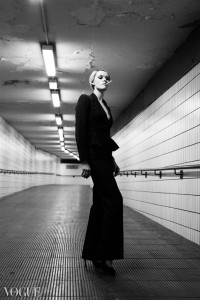 Leather Jacket-
from a sale purchase only £25. I defiantly got some use out of this one lol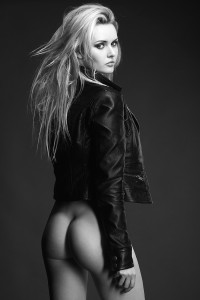 Cape from a charity shop in Cirencester, Hair and Make-up myself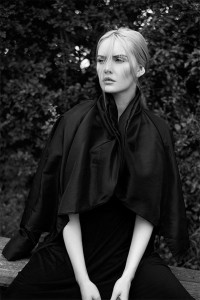 Recently I styled a Shoot in Liverpool myself, I got all the clothes from a charity shop and one dress one a cheap market store for £8.00.
Adding a few accessories, sunglasses and shoes, who cares if it's all cheaply done?  I don't.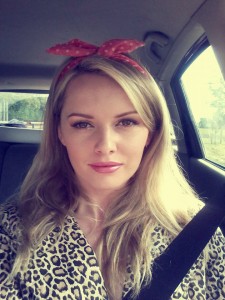 Image by Jimmy Taylor-http://purpleport.com/portfolio/jimmytaylor/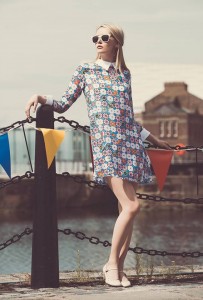 Image by Karl Shaw-http://purpleport.com/portfolio/karl/
A little accessorie can go a long way.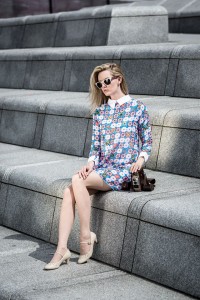 Chris Hope
All that matters is how you put the outfits together, who is modelling them and how you photograph the image, Simples.
Thanks for reading
Carla x
Have a look at this video always makes me smile

https://www.youtube.com/watch?v=wk4U2uJuFAI