Last year I worked with more women than I have ever done before. I do tend to work with men more often, there seems to be more of a male presences in Photography and more male photographers hire models from my perspective, which is fine I love working men.
However it is always a joy to work with other women in this industry especially ones who support each other, I think this is really special and something to be encouraged amongst young women.
There is some sort of stereotype that models are bitchy with each other, slagging each other off at any opportunity they get but that hasn't been my experience at all in this industry, I am not saying that bitchiness doesn't go on ( we all know it does from time to time). All the Professional models I have met so far in all honesty have been hard working, professional young women who speak highly of each other and generally get along. The girls work dam hard,they don't have time to gossip and moan about one another, they are too busy working. Models also help each other out, I myself have recommended other models for jobs, given contacts to girls for work and vice versa models have helped me out, I just think it's the way to be, if we work together we can achieve so much more. It's so nice to meet the other girls, last year was great because I got to meet and chat to a lot more although this isn't an often occurrence. Sometimes I just bump into a model when she is leaving a studio and its just a 'Hi-Bye' sort of thing. I consider it a treat to meet another girls and have a good chat with them, girls who do the same job as me, travel as much as I do and who are away from home as much as I am. Models are probably the only ones who know exactly how I feel in this industry. I suppose because we are all spread out and trying to tell our own stories and promoting ourselves that we are considered competition with each other, I never feel that way. Everyone is different and unique with something of the own to offer a client/photographer.
 Also working with more female photographers has been fantastic, though I treat male/female photographers the same. It is nice to be photographed by a woman from time to time. Women have a different approach to photographing other women and I feel as the industry is dominated by men it always a refreshing change when a woman takes my image. I know from my own point of view in my photography (http://carlamonacocrook.tumblr.com/), it can seem intimidating for a woman to take charge, pick up a camera and created her own work as well as promoting it in this male dominated arena.  That's why I love seeing woman strive in this industry… it inspires me to do the same.
So I am feeling all 'Sister's are doing it for themselves' aren't I lol …(cue Aretha and Annie)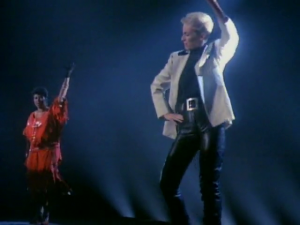 I am going to share the work of a lovely young talented Female Photographer called Jamila I worked with last month.
I love these lush images from Jamila.. she captures a women's sexiness, vulnerability but yet the model still looks strong.. I love that… watch out for more of her work in the future.
Thanks for reading
Stay Safe
Carla x
Sweet Female Attitude 
Photographer Jamila
 https://www.facebook.com/jamilaphoto
Model Carla Monaco