Remote Shoots with Me.
I am now able to offer remote shooting to photographer's world wide from my home studio in Wiltshire.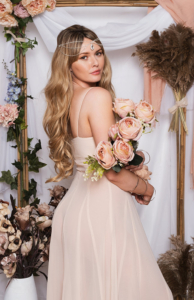 Image by Dave Brown shot remotely
I have done 100s of successful Remote shoots and I am thrilled with the results. I also have found them very rewarding, a great new way to continue being creative and working when it's not safe to do so currently. It is also a great way to work with creatives from all over the world from the comfort of your own home.
It is a different way of working than normal and of course will be new to many.
It is a slower way of working granted, therefore we work on getting good quality images together rather than quantity, a bit like shooting on a film camera.
I think this is a positive aspect in remote shooting as you can see the images on the screen straight away and work on perfecting the final results together as a team.
I will be working with my Husband/ Photographer Adrian www.adriancrook.co.uk who will be you're lighting, tech and camera assistant when needed.
I will be happy to shoot Fashion, Vintage, and Lifestyle and Classical Tasteful Art Nudes.
Fashion and Vintage/Hollywood looks are my favourite to do and I have lots of styling for this genre.
When booking a shoot please send me as much information as you can on styles you want and I will do my best to get the look ready for you and set up lighting beforehand. If you are stuck for ideas, have a look in my portfolio.
Will I get the same images as everyone else? No, that is simply not the case. You will be able to communicate the same way you would on a normal shoot, I will be happy to collaborate with you on different styles and ideas to make the images truly your own. 
Remote shooting, how it works? 
We will communicate on the shoot via video call Facebook/ WhatsApp I have found this the easiest way, however I can look into other options for you if you don't have either.  Video call will be set up right next to the camera so you can see me on the set.
You will access my computer via Remote desktop for Chrome and given a password to log into my computer on the day, you will then have access to my computer and there you will find Capture One. This is where the images will be tethered and you will be able to see live view, control camera setting, press shutter etc, this is how we will shoot.
Please see Remote shoot Instructions for full information. CLICK HERE
Adrian will be assisting you throughout, he will take instructions on how you want the lighting and camera positioning and make sure everything is running smoothly as possible.
Camera Gear/Equipment/home studio
Fuji XT3 Camera
35mm f1.4, 18-55mm, f2.8-f4 Lenses
Godox 600w flash head, 2x 300w flash heads, soft box, Octobox, beauty dish, grids, reflectors, 2x Continuous lights.
Tripod and stands
Gold/Sand Seamless backdrop
Mottled Blue Seamless
Blue/Grey Cloth backdrop
Grey Paper Backdrop
Beige Dust Sheet (distress look)
Brown Fawn Cloth backdrop
Teal Colour Backdrop
Mustard Colour Backdrop 
White Walls
White Lounge area (great for lifestyle images)
Natural Room.
Software 
Windows Computer
Capture One
Remote Desktop for Chrome
Facebook Messenger/ WhatsApp
Booking a Remote shoot
Please message me for my shoot fees.
Deposit will be taken when booking and balance taken day before the shoot, Bank Transfer preferred or PayPal.
I can shoot Monday-Friday and occasionally sat/sun. Ideally between 11am-5pm GMT time but can be flexible on this. 
If you want to book a shoot with me please contact me via my website, email carla@carlamonaco.co.uk or purpleport. Please include a link to you're own portfolio/website for reference check, thank you.
Happy if you want to send any props or clothes via post beforehand and I can mail them back to you.
If you haven't worked with me before I can assure you I am a very easy person to work with, I am patient, friendly and professional and I will work hard on giving you the best possible images.
Think that is everything.
Look forward to hearing from you.
Stay Safe
Carla